Our Staff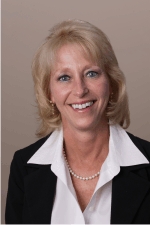 Pam DeShaw-Brackett
Pam DeShaw-Brackett has been a licensed insurance professional in Minnesota, Wisconsin, and Arizona for over 16 years. Originally from Finland, MN, she moved to Duluth in 1978 and has been a resident ever since. After attending the University of MN in Duluth, Pam worked at Montgomery Ward for 17 years as a top commission sales person and then went on to start her own company providing employee benefits through the DeShaw-Brackett Agency. In Jan. of 2010 she expanded her business to encompass the growing need for risk management in health care costs and started Tick Tock Benefits, LLC.
In her 16 years as an insurance professional Pam has won numerous outstanding achievement awards, many MVP of the year awards, and Minnesotan of the year. She has also won 18 national and state conventions, Ames Awards, Fame Awards, Diamond Award and the Tom Gilligan Award.
As President and CEO of Tick Tock Benefits LLC, Pam oversees over 300 businesses and thousands of clients with their benefit needs. Customer service is her top priority.
Pam is a 16 year member of the National Association of Insurance and Financial Advisors and is currently the President. Pam is a Preferred Agent for the Healthy Minnesota Contribution Program. Pam also works with the Northeast Entrepreneur Fund with new and expanding businesses. She is an active member in the Duluth, Hermantown, and Cloquet Chambers of Commerce. Pam also assists with fund raising for local non-profits.
Mission & Values
Our Mission Statement
Our Mission Statement at Tick Tock Benefits LLC is to provide the best in personalized insurance solutions for employers, employees, and individuals – to help create financial security for you and your loved ones. Our professional staff is devoted to providing you with excellent customer service.
Core Values
Our Core Values at Tick Tock Benefits LLC are to invest in our clients with the most knowledgeable, professional, compassionate staff.
To always be here from beginning to end and all points in between.
To contribute positively to our communities, promote growth, and invest in our less fortunate.
To apply the highest standards of excellence with our staff while embracing diversity and personal growth.

Community Involvement
At Tick Tock Benefits we have a strong commitment to the communities we serve. We believe in investing our time and money locally.

Testimonials
At Tick Tock Benefits LLC, Pam and her staff have always provided excellent service to our company and most importantly, our employees. They are always available to answer questions and assist with claim handling. I would recommend Tick Tock Benefits if your company has a need for their services.
Greg Hartel
Partner at Hartel's/DBJ Disposal
Pam is an extremely dedicated and enthusiastic insurance professional. She works very hard to ensure her clients are well cared for. Whether as a colleague or a client, it is a privilege to work with her.
Linda Layber
Owner
Pam is a passionate, detail-orientated and driven individual. Her passion for people, inspiration, positive attitude and love for her career and her clients never ceases to amaze me.
Aaron Yount
Investment Advisor at Jablonski-Madill, Inc.